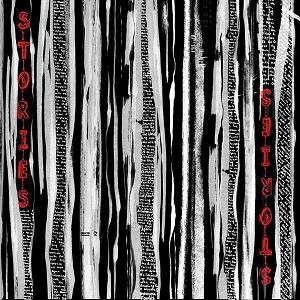 Ett ungt polskt band Sounds Like The End Of The World blir inbjudna via rekommendationer till skivbolagets festival. Detta resulterade till bolagets första postrockband där nya plattan Stories nu släppts.
Musiken är instrumental med tungt baserande gitarrspel där monotona rätt långsamma stycken genomsyrar de flesta av låtarna. Ibland får man även symfoniska vibbar som exempelvis på spåren Obsession och inte minst Outflow där Pink Floyd känslan stundtals gör sig påmind. Acceptance är ett atmosfäriskt stycke likt vatten som sakta rinner nerför floden och avslutande All over Again är kanske den mest progressiva på skivan med sina taktändringar.
Javisst postrock är basen men vi får även som nämnts symfoniska vippar och spacerocken görs sig också påmind med progressiva takter som extra krydda. Ett klart godkänt albumsläpp som jag kan tänka mig gör sig minst lika bra på livescenen.
Michał Badecki – bass
Wojciech Kowal – electric guitar
Michał Baszuro – electric guitar
Tomasz Hoffman – percussion
Michał Koziorowski – keyboards
Sounds Like The End Of The World – Stories
Progressive Promotion Records
1.No Trespassing 05:22
2.Walk With Me 06:13
3.Breaking The Waves 06:21
4.Obsession feat. Jan Gałach 04:31
5.Faults 05:25
6.Outflow 04:00
7.Acceptance 03:05
8.All Over Again 04:24
https://www.facebook.com/SoundsLikeTheEndOfTheWorld
Betyg: 6/10
Conny Myrberg