Tagg: Sweden Rock Festival 2017
Progmetal bandet Coheed And Cambria och ytterligare sju akter klara för Sweden Rock Festival 2017.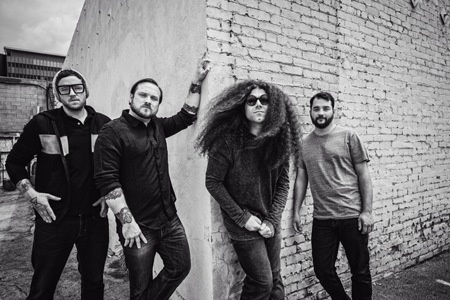 Fates Warning, King's X, Ian Hunter och Amorphis är några av de nytillkomna akterna till årets upplaga av Sweden Rock Festival.

Klara Band:
AEROSMITH
SCORPIONS
IN FLAMES
RUNNING WILD
KANSAS
ALTER BRIDGE
CLUTCH
WARLOCK
PRIMUS
MINISTRY
VENOM
IAN HUNTER AND THE RANT BAND
KIX
GOTTHARD
RHAPSODY
COHEED AND CAMBRIA
BLACK STAR RIDERS
CANDLEMASS
WINTERSUN
KING'S X
METAL CHURCH
AMORPHIS
WISHBONE ASH
FATES WARNING
HELIX
GRAVE DIGGER
SATOR
PHIL CAMPBELL & THE BASTARD SONS
THE DEAD DAISIES
ELECTRIC BOYS
PRIMAL FEAR
LUCIFER'S FRIEND
MERCILESS
THE BRANDOS
BLACK INGVARS
MYRKUR
ROB TOGNONI
GRAND MAGUS
PICTURE
THYRFING
ARTCH
ART NATION
LIONHEART
LOST SOCIETY
A TRIBUTE TO LED ZEPPELIN
BOB WAYNE & THE OUTLAW CARNIES
Kansas klar för Sweden Rock Festival 2017 som går av stapeln 7-8-9-10 juni.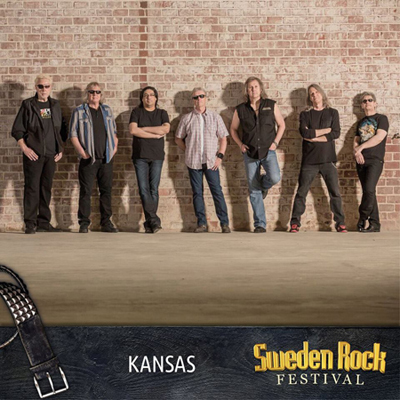 Övriga klara band är som följer:
AEROSMITH
SCORPIONS
IN FLAMES
RUNNING WILD
KANSAS
CLUTCH
VENOM
WARLOCK
GOTTHARD
RHAPSODY
BLACK STAR RIDERS
CANDLEMASS
WINTERSUN
Y&T
METAL CHURCH
WISHBONE ASH
THE DEAD DAISIES
GRAVE DIGGER
PRIMAL FEAR
LUCIFER'S FRIEND
MYRKUR
PICTURE
ARTCH
ART NATION
LOST SOCIETY
BOB WAYNE & THE OUTLAW CARNIES